Slack is a messaging application making big news in the technology industry. From first hand experience, our technology consulting team gives an overview on the app, highlights some of its main features and notes where there is room for improvements.
What is Slack?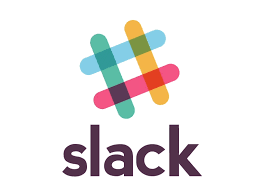 Slack is a communication and sharing app that takes solids strides at achieving its promise of reducing your reliance on e-mail.  Founded two years ago by the same creator of the popular photo sharing company,Flickr, Slack is available on iOS, Android, as well as through desktop applications for Windows and Mac. It makes inter-office communication available from wherever you are, on any device.
Recognized as the fastest Rising Startup, by the "Oscars of Startups and Technology" (Crunchie Awards) this professional communication app makes your work life simpler and more productive. While many will find their requirements are met through Slack's free offering, there are a few other pricing tiers that extends reporting metrics, data retention policies and supports external messaging as well.
Main Features
Slack's mission is to move users away from e-mail, go beyond being a chat app and create a targeted environment for all your professional communications. It does so by providing a dashboard for private messaging, group or team messaging, and by integrating third party applications (MailChimp, Twitter, news feeds, etc.).  With all your communications in one, searchable place it makes onboarding new team members much easier. Add a new member to a channel or thread and they instantly have a historical archive on the projects discussions, as opposed to having all conversations locked in several people's inboxes.
Customizable: Set up your Slack dashboard to show feeds from your favorite blogs, your company's twitter feed, and real time news events targeted to your specific interests. With  several third -party app integration available to use within Slack, chances are many of the tools you are already using can be brought into the Slack environment. Once integrated, you will avoid having to switch between apps and your notifications become available in one searchable place.
User-Friendly: Upload images or documents for file sharing. Quick reviews or edits among one or more users is made easy with the simple drag and drop feature. 
Video Chat: Currently Slack users can integrate with different third party apps for video chat capabilities (for instance Appear.In or Room). But with Slack's most recent acquisition of Screenhero, we will soon be able to share screens without using a third party. Screenhero has allowed its users to share everything on a computer's screen or just a single window, with each person receiving their own mouse cursor for control. It also allows voice chat to be used at the same time, so that the people sharing a screen can communicate even if they aren't in the same room together. Its probably safe to assume many of these features will be carried over directly into Slack's application.
Slackbot: Slack comes with a built in robot that allows you to manage private files, notes, addresses, and links. Use it as your own personal scratchpad. Slackbot can also be set to send yourself or your colleagues reminders.
Things to Consider
Slack is a relatively new application that is growing at an incredibly impressive speed. Because of its popularity, it has also become popular among hackers and is likely high on their target list. While Slack was quick to enhance their security measures, it is best practice to keep extremely confidential discussions (passwords, etc.) out of messaging applications, including Slack.
While Slack provides an excellent platform for professionals to conduct nonessential communications, at this time it offers only basic task-management features. Seeing advanced integration with calendars within the application would only increase its usefulness and users productivity.
The key to effectively using Slack is to manage and customize its settings. Since all of your communications will being happening in different channels, the notifications from these channels can quickly becoming distracting. Customizing the mobile and desktop settings, or even temporarily setting channels to the "Do Not Disturb" mode will help maximize its effectiveness.
It's also important to remember that while its integrations are powerful and plentiful, you are sending potentially confidential information through 3rd party servers. Slack does test regularly to identify and resolve any vulnerabilities and encrypts all data transfers sent through mobile or its desktop applications. However, it is advisable to put in place certain standards and policies within each team to ensure sensitive information is protected and secure.
Slack's intended audience (Freelancers, Large Enterprises, Mid Size Business, Non Profits, Public Administrations, Small Business) will find this new single work place to be a more efficient way to conduct internal business.  Your organization will surely see a reduction in e-mail, and meetings and in turn see an increase in transparency and effective communication.
(image via pixabay)